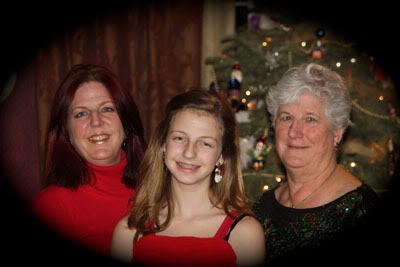 I know I've already used a "
ghost writer
" on Day 22 but tonight, can I just be honest? I am so very exhausted and, frankly, the only thing I can be grateful for at this very minute would be my fluffy pillow.
At dinner tonight I was talking to my Mom and telling her how tired I was when I thought to myself "Why not ask her to write a post?" She is one of my biggest fans and she actually has poetry that has been published. This would make the "30 Days" project a three-generation thing since I had my daughter write last week and now my Mom tonight. I am honored to have her write (and happy that she is bailing me out so that I don't miss a day). So without further adieu, I would like to introduce my mom, Marlene... Enjoy! Who knows, maybe she might like this and I can give her a future gig doing a "Mondays with Marlene" column... I'm jus' sayin'!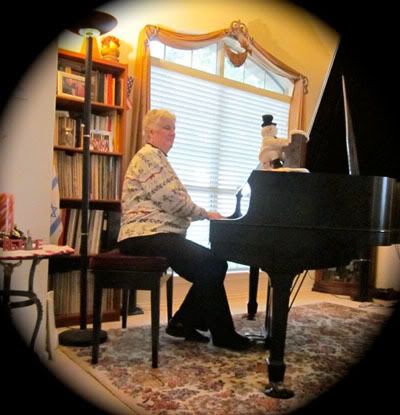 Grateful for The Elderly & Music
As I am getting older myself, I have found how important it is for the elderly to enjoy good piano music and singing! I am in several retirement homes every week and others once a month. To see the joy on their faces as we start to sing or play is such a blessing to me! I have about two dozen singers at the
Heritage
in Austin with many disabilities from arthritis to dementia, and yet they know all the words to the familiar songs. One lady doesn't even know what page we are on, but if it's a song she knows her eyes light up and a certain radiance comes from her being! I'm convinced music keeps us young! We did caroling in the hallways last week and everyone said it was so much FUN! Of course, we had to rumble along slowly to allow for their walkers. But once in place they sang with gusto! People came out or their apartments and either joined in or clapped lustily when we were through. We give a concert about every 6 weeks and will be working on Love Songs next. We'll have to include "You Make Me Feel So Young!" More and more people are moving into this age group, and I am so grateful God has me able to entertain and work with them!
Marlene